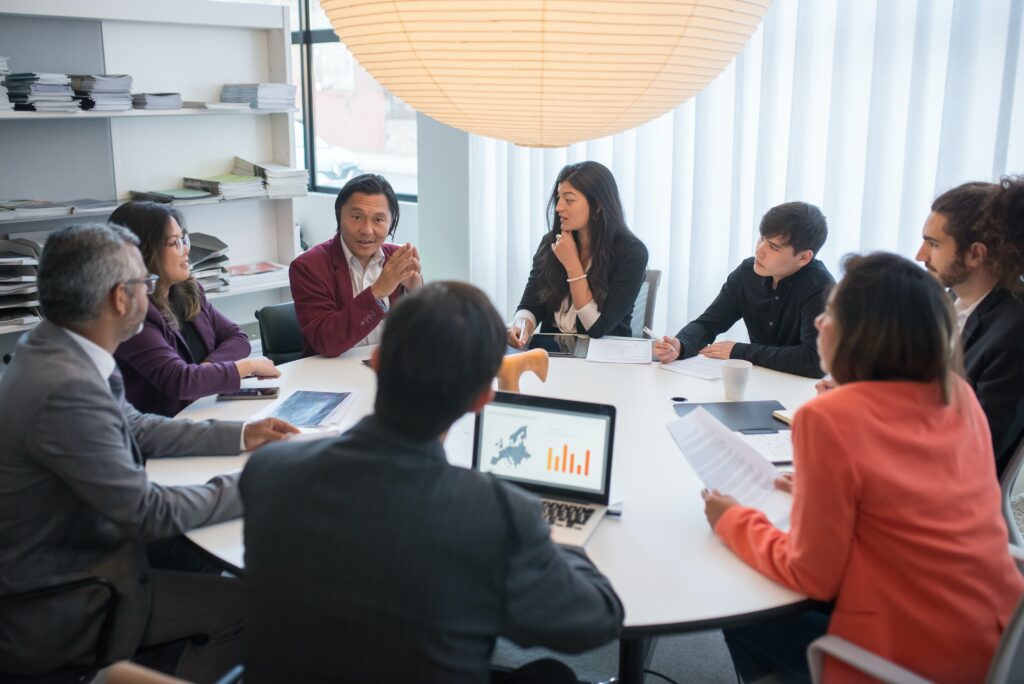 Have you ever considered the amount of time we spend inside buildings and various facilities? Studies indicate that an average of 90% of our lifetime is spent indoors. Regardless of the type of space, whether it's an office, shopping complex, factory, or hospital, numerous buildings and facilities are designed to serve diverse purposes. Effectively managing and maintaining these facilities is a complex undertaking that necessitates extensive coordination among multiple teams.
Facility managers overseeing large properties must know the challenges and solutions to streamline workforce management. In this article, we'll discuss significant challenges in facilities management and how managers can address them. But first, let's delve into the concept of facilities management itself.
What Is Facilities Management?
Facilities management is an essential amalgamation of manpower, processes, and equipment aimed at ensuring the secure and well-maintained functioning and infrastructure of real estate. Facility managers are entrusted with executing strategic plans to enhance operational efficiency, reduce costs, and implement robust preventive measures to ensure the smooth operation of these spaces. This aspect is of utmost importance to every organization, as it ensures the security and optimal experience of individuals living and working in these diverse environments.
What Are the Various Types of Facilities Management?
Facilities management is a multidisciplinary field with diverse specialities and requirements. Here are some of the primary types of facilities management:
Real estate management
Enterprise asset management
Energy management
Space and floor management
Environment and safety management
What Are the Key Challenges in Facility Management?
Managing an Increasingly Distributed Workforce Managing a large workforce involved in facility management operations can be challenging in itself. With facility management often relying on a widely dispersed workforce, tracking employees' locations, coordinating with remotely located team members, and communicating timely updates pose significant hurdles.
Constant Damage Control Facility managers need to remain vigilant and expect a continuous influx of issues that require immediate attention. Dealing with frequent urgent calls, locating relevant on-site teams to address various problems, and prioritizing tasks can create high-pressure situations where ensuring smooth operations for people within the facility becomes critical.
Maintaining Productivity Facility management can be demanding as the workforce must multitask and complete diverse operations within tight timelines. Smooth communication flow, seamless exchange of information and documents between on-site employees, and some level of automation is necessary to reduce excessive hours spent on manual tasks. These factors collectively contribute to improved productivity and operational efficiency.
Safety and Compliance Security is a significant aspect of facility management. In the event of security failures, the on-site workforce needs an instant means of communication to execute urgent actions. Managing facility risks and ensuring the safety of individuals working within the facility requires immediate attention. Manual search for crew members on-site can be time-consuming, emphasizing the need for efficient contingency plans that prioritize speed and accuracy.
Read more: Push-to-Talk App Pitfalls: 6 Mistakes to Avoid
Instant Communication
The Key to Efficient Facility Management Considering the aforementioned challenges, establishing superior facility management necessitates seamless communication among diverse on-site teams to coordinate and execute various activities. Facility managers must have real-time knowledge of their team members' whereabouts, while employees require instant connectivity with their colleagues and other departments. Time is of the essence, and with a distributed workforce, a fast and reliable communication platform becomes imperative.
Talker is a push-to-talk app that helps streamline remote communication for diverse businesses. Communicating with a distributed workforce via phone calls can be time-consuming and impractical, which is why facility managers have long relied on outdated walkie-talkie radios. Talker transforms smartphones into walkie-talkies, allowing on-site employees to connect with each other over cellular networks with just a push of a button.
Talker offers the following capabilities to facilitate easy communication for facility management teams:
Instant push-to-talk connectivity
Over-the-air file sharing
Multimedia messaging, including images and videos
Integration with corporate directories for faster contact search
Location sharing to quickly locate on-site team members
Employee attendance monitoring and clock-ins/outs
How does this benefit facility management teams?
No need to rely on bulky and unclear radio devices
No need to invest in expensive radio equipment
Talker can easily be integrated into Android, iOS, and rugged smartphones
No time wasted on dialling or typing protocols
Distance is no longer a barrier; you can connect with anyone, anywhere
Conduct group calls to keep your entire team well-informed
Closing Thoughts
Facility management is essential for every organization, but managing large properties and facilities comes with complexities that need to be addressed and resolved. Talker helps facility managers streamline one of the most crucial aspects of facility management—instant communication. Facility managers can emphasize Talker's advantages as a dependable communication solution in the facility management industry by expanding and rephrasing this article.