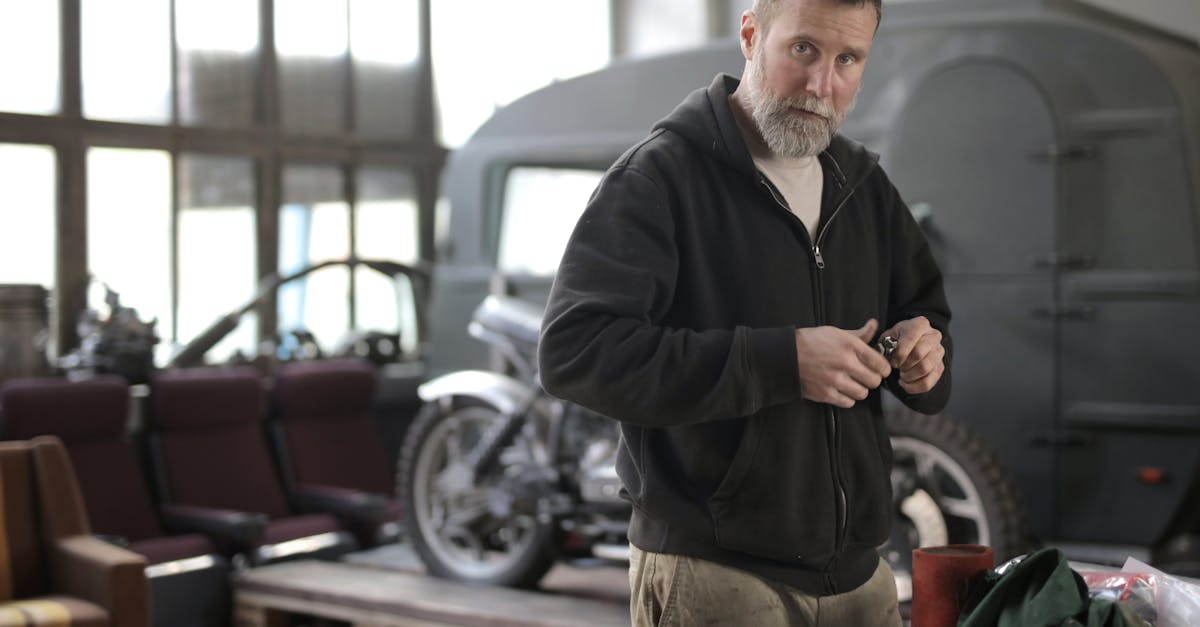 In today's fast-paced world, effective communication is vital for field service technicians. Whether they're working in construction, utilities, or any other industry, they need a reliable and efficient way to connect with their teams. That's where push-to-talk apps come in. These apps transform your smartphone into a powerful walkie-talkie, allowing instant communication at the touch of a button.
But with so many push-to-talk apps available, how do you choose the right one for your field service needs? In this article, we'll explore some of the best push-to-talk apps for iPhone and Android, highlighting their unique features and benefits. From Talker's end-to-end encrypted communication to Zello's real-time voice streaming, these apps offer a range of functionalities to enhance collaboration and productivity.
We'll also dive into Voxer's media-sharing features, Two-Way's lightweight design, and Slide2Talk's WiFi intercom capabilities. With detailed insights into each app, you'll be able to make an informed decision on which one suits your requirements best.
So, if you're a field service technician looking to streamline communication and maximize efficiency, stay tuned for our in-depth analysis of these essential push-to-talk apps. With their user-friendly interfaces, seamless connectivity, and advanced features, these apps are revolutionizing the way field service teams operate. Don't miss out on the opportunity to take your communication to the next level.
Talker: Efficient Communication for Field Service Technicians
Talker is a push-to-talk app designed to facilitate efficient communication between team members in the field. With features like end-to-end encrypted communication, it ensures top-notch privacy during 1-1 and 1-many push-to-talk calls. This is particularly important for field service technicians who often deal with sensitive information. Talker works seamlessly across various cellular networks, including 4G and 5G, as well as WiFi. Its user-friendly interface makes navigation a breeze, allowing technicians to connect with their team members instantly. Moreover, Talker offers the option to replay messages and record messages offline, which can be invaluable in situations where information needs to be documented for future reference. The app also provides exhaustive analytics for comprehensive employee monitoring, enabling managers to track the productivity and performance of their field service technicians.
Zello: Real-time Voice Streaming for Field Service Teams
Zello is another popular push-to-talk app that brings the functionality of a walkie-talkie to your smartphone. It offers real-time voice streaming, ensuring high-quality audio transmission for seamless communication between field service teams. The app also boasts a refined and well-designed user interface, making it easy for technicians to navigate and use its features. Zello's ease of deployment, thanks to a login process facilitated by a QR code, is highly appreciated by many users. Additionally, Zello offers an API for third-party integration, allowing businesses to customize the app to suit their specific needs. Moreover, Zello allows technicians to engage in public conversations via multiple social channels, fostering collaboration and knowledge sharing within the field service community.
Voxer: Media-Sharing Features for Enhanced Collaboration
Voxer is a feature-rich push-to-talk app that goes beyond traditional audio communication. While it still allows users to transmit live audio like a walkie-talkie, Voxer also provides options to share GIFs, photos, and locations. This makes it an excellent tool for field service technicians who often need to communicate visual information or share their current location for efficient coordination. Voxer secures all data and communication with end-to-end encryption, ensuring the privacy and confidentiality of sensitive information. Another standout feature of Voxer is its ability to create group chats with up to 500 members. This is particularly useful for larger field service teams where multiple technicians need to be connected at the same time. Additionally, Voxer supports file sharing via Dropbox, allowing technicians to easily share important documents or manuals with their team members. The app's compatibility with web browsers on PC and Mac further enhances its usability and accessibility for field service technicians.
Two-Way: Lightweight App for Optimal Performance
Two-Way is the perfect push-to-talk app for field service technicians who are using older Android devices or iPhones. This lightweight app is designed to consume as few resources as possible, ensuring optimal performance even on devices with limited memory and battery capacity. Unlike many other push-to-talk apps, Two-Way does not require users to set up an account, eliminating the need to provide personal information. This is a significant advantage for field service technicians who prioritize privacy and data security. Additionally, Two-Way works well with low-speed internet connections, allowing technicians to stay connected even in areas with poor network coverage. With its simplicity and focus on performance, Two-Way provides a reliable and efficient communication solution for field service technicians.
Slide2Talk: WiFi Intercom for Seamless Communication
Slide2Talk is a push-to-talk app specifically designed to be used as a WiFi intercom in both home and office environments. By leveraging local networks, Slide2Talk does not require an internet connection, ensuring uninterrupted communication in areas with limited or no connectivity. The app supports the integration of a hardware push-to-talk button, further enhancing its usability and convenience for field service technicians who may need to operate equipment or tools while communicating. Slide2Talk allows communication within closed groups, giving technicians the flexibility to send messages to all users in a group or individually. The "Quick Reply" feature enables instant responses to incoming messages, facilitating efficient and timely communication. By requiring a button slide to talk, Slide2Talk minimizes the chances of accidental audio messages, ensuring clear and intentional communication. The app also prioritizes security with end-to-end encryption, safeguarding all conversations and data shared between field service technicians.
Choosing the Right Push to Talk App for Field Service Needs
When selecting a push-to-talk app for field service technicians, it is essential to consider the specific needs and requirements of your business. Factors such as privacy and encryption, network compatibility, ease of use, and integration capabilities should be carefully evaluated. Understanding the unique features and benefits offered by each app, such as Talker's comprehensive analytics or Voxer's media-sharing capabilities, can help you make an informed decision. It is also worth considering the hardware compatibility of the app, particularly if your technicians use devices with specific features like hardware push-to-talk buttons. By choosing the right push-to-talk app for your field service needs, you can enhance collaboration, streamline communication, and ultimately improve the productivity and effectiveness of your field service technicians.
Enhancing Collaboration and Productivity with Push to Talk Apps
Push-to-talk apps have revolutionized communication for field service technicians, providing them with a convenient and efficient tool to connect and collaborate with their team members. These apps offer features like real-time voice streaming, media sharing, and secure encryption, empowering technicians to communicate effectively and share important information in real-time. By using push-to-talk apps, field service technicians can streamline their workflows, reduce response times, and improve overall productivity. The ability to instantly connect with team members, regardless of their physical location, enables faster decision-making, problem-solving, and coordination. Push-to-talk apps not only enhance collaboration within the field service team but also foster knowledge sharing and learning within the broader field service community. By leveraging the power of push-to-talk apps, businesses can create a more connected and efficient field service ecosystem, leading to improved customer satisfaction and operational success.
Revolutionizing Communication for Field Service Technicians
In conclusion, push-to-talk apps have become an essential tool for field service technicians, providing them with the functionality of a traditional walkie-talkie on their smartphones. Apps like Talker, Zello, Voxer, Two-Way, and Slide2Talk offer unique features and benefits tailored to the needs of field service technicians. These apps facilitate efficient and secure communication, enabling technicians to collaborate, share information, and coordinate their activities seamlessly. By choosing the right push-to-talk app for their specific requirements, businesses can enhance collaboration, improve productivity, and revolutionize communication for their field service technicians. In an increasingly connected world, push-to-talk apps have emerged as a vital tool in the arsenal of field service technicians, empowering them to deliver exceptional service and exceed customer expectations.